By Jessica Bard / www.wdrb.com / November 29th, 2018
UPS is delivering another record-breaking holiday season as more packages are being pumped through the mail. 
"Each year seems to get more and more hours as well as volume," UPS ramp unloader Leslie Gorin said. "Once it's peak season, we work six days a week up until about two to three weeks prior to Christmas Eve, and then it's consecutive days, around 15 to 16 days straight."
Between Thanksgiving and Christmas, 800 million packages are expected to flow through UPS, which is a 3.5 percent increase over last year.
More packages drive a need for more workers, and a low unemployment rate adds an extra obstacle for the company to attract the number of employees it needs. That's why new hires can now score up to $250 a week in bonuses for the first year just for showing up. Click here to apply.
"We're offering really good bonuses for people to come work for us during peak season: $150 for working during the day, $200 working at night and another $50 if you work on Sundays," UPS Spokesperson Jim Mayer said.
Long-time employees like Gorin aren't eligible, but a college student could cash in.
 "I do not get a bonus, but they do get a bonus each week, so it's a great time if anyone is looking for a job," Gorin said.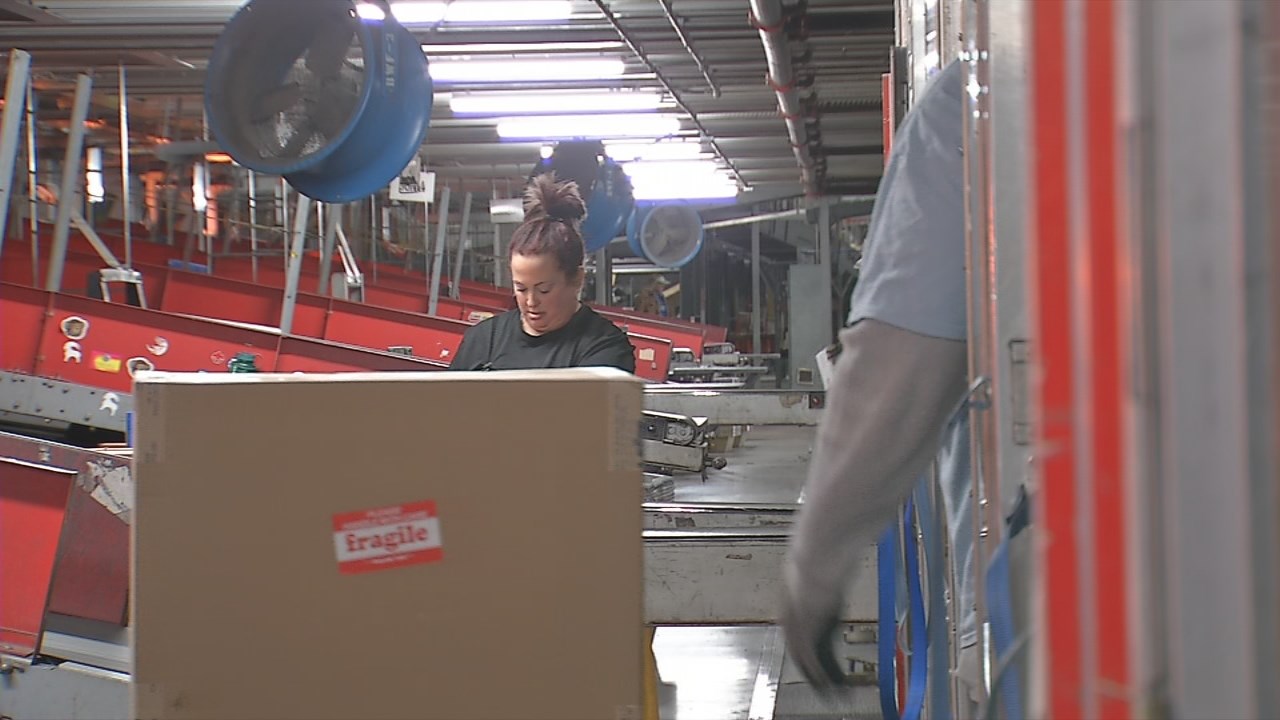 Pay starts at $10.35 an hour.
Even though UPS will keep hiring throughout peak season, the company actually plans to bring on fewer seasonal workers this year compared to last year.
"Our hiring goal throughout Louisville is about 2,600 people," Mayer said. "We're doing very well on that. Last year was 3,400. It might seem higher, but really we've been bulking up throughout the year and adding people, so it's a few less people right at the end of the year. But overall, we're up."
During this time of giving, porch pirates see it as a time of taking.
A man was caught on doorbell surveillance on Cyber Monday taking packages from an Old Louisville home.
UPS tells shoppers to use UPS MyChoice to schedule a delivery or redirect one to a UPS locker to be sure your packages get from the warehouse to your door in time for the holidays.
www.shipwatchers.com - 24/7 Support including Chat
Small Parcel Negotiation and Audit Consultants