By Thomas Cullen / www.ti-insight.com / February 5th, 2019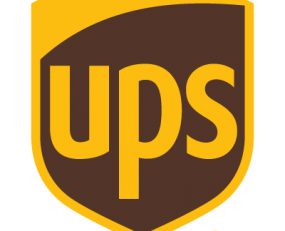 UPS delivered a fairly workman-like set of fourth quarter results, made more complicated by the usual UPS mix of wage and pension costs. Revenue was up 4.6% but operating profit fell by 2.9% year-on-year and net income fell by 58.7% to US$453m.
In the key US Domestic Express business there was a familiar picture. Demand was strong but costs depressed profits. The nature of these costs appeared to be more internal employee and infrastructure related, such as pensions and capital investment, rather than rising sub-contracted transport costs. If this is the case – and the UPS COO claims that it is – this is a significant step forward.
UPS says that it is becoming more effective in managing the service mix, improving margins and exploiting the Small & Medium Enterprise and consumer e-commerce sectors, leading to volumes in US Domestic Express rising 3% year-on-year but revenue increasing 6.3%. Similarly, for the International Express business, on a currency neutral basis, revenues rose by 5.4% but operational profit jumped 10%. UPS management discussing these numbers said that the European business grew revenue in the "high single digits…and profits by 15%".   
UPS' management cited the success of the Supply Chain and Freight division. However even here the picture is mixed. Things have been a little bumpy at the Freight Forwarding business recently, yet both Ocean and Air forwarding grew in volume terms and saw revenue increase by 1%, whilst revenue at contract logistics was up by 6.7%. However, road freight saw a 5.1% fall in revenue and overall the Supply Chain Solutions division saw operating profit fall by 7.1%.
Overall UPS benefits from a dynamic market-place for its services. As Dave Abney, UPS Chairman and CEO observed, e-commerce is offering continued opportunities, however the "greater urgency…and culture of transformation" that he is trying to create at UPS to exploit these opportunities is yet to deliver.
www.shipwatchers.com - 24/7 Support including Chat
Small Parcel Negotiation and Audit Consultants