Source: Airlines,org /
www.airlines.org
 / July 19th, 2017
Maybe it's your daughter's dream prom dress, a custom jersey for your favorite team or your grandmother's famous chocolate chip cookies from thousands of miles away. No matter the contents of the package, we rely on air cargo services to transport some of life's most precious moments and memories. And while you may only see a tracking number and a friendly delivery person, our cargo carriers are there every second of your package's intricate journey.
But have you ever thought about just how your package makes it to your front door, sometimes in a matter of hours? The journey of your package is like an elaborate symphony—many different parts working together in perfect harmony to bring your order home. We spent an evening with UPS at their Worldport facility in Louisville, Kentucky to see just how this incredible process comes together day after day.
UPS's 'Worldport' is the largest automated package handling facility in the world. Located at Louisville International AirportAn area of land or water that is used or intended to be used for the landing and takeoff of aircraft,...Continue Reading | Full Glossary, this facility unloads and reloads more than 300 cargo flights and sorts through roughly two million packages a day. And while it may seem impossible to track, sort, ship and deliver that many packages, the Worldport facility is equipped with the best technology to make it all happen, seemingly without effort.
Starting around 11 p.m., Worldport springs to life, with a UPS plane landing every 60 seconds. These freighters taxi to a designated area, where their giant shipping containers, each filled with individual boxes of their own, are offloaded and brought into the main Worldport sorting facility.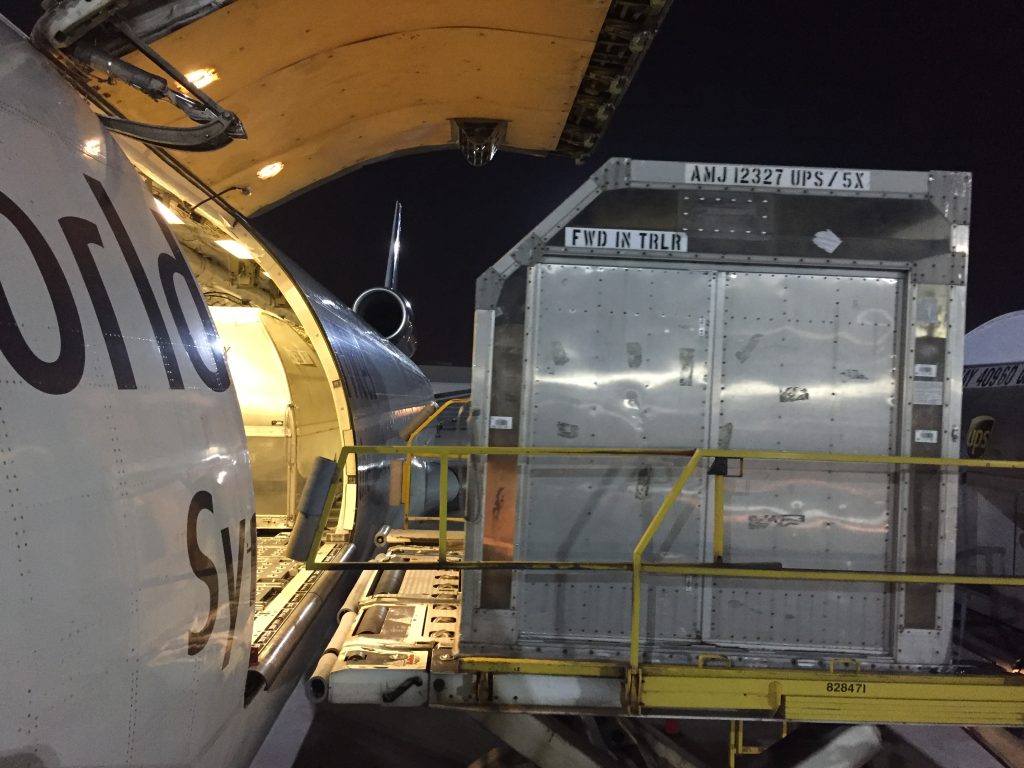 Once inside the sorting center, each individual box is loaded onto the 155 miles worth of conveyor belts zipping around the facility. They receive automatic label scans to direct their path back into the proper shipping container for reloading into the plane heading to their destination. Rollerballs are located on the floor to make it easier to pull the shipping containers in and out of the building.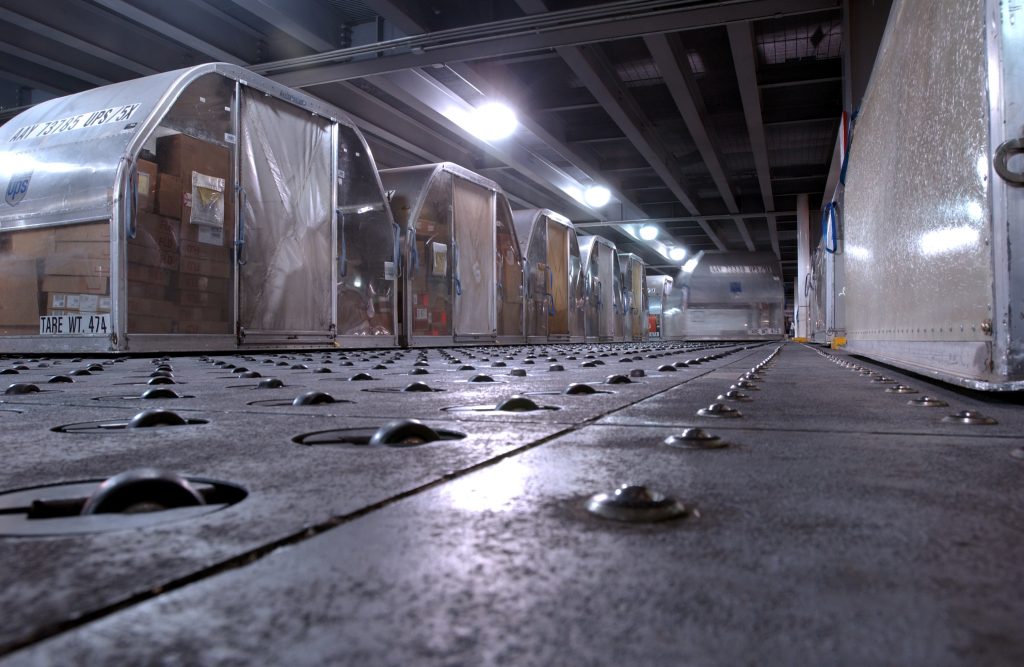 Once packages are loaded back onto their new airplanes, they depart Worldport for destinations all across the globe. UPS's Global Operations Center keeps track of every airplane, weather conditions and crew scheduling. If a problem arises, perhaps due to maintenance, the operations center utilize a "hot spare" airplane, ready to fly in 30 minutes or less. UPS's dedicated team of meteorologists work through the night to track possible inclement weather and reroute planes so that a package set for delivery in Honolulu, Hawaii isn't disrupted by a thunderstorm in Louisville, Kentucky.
Before sunrise breaks, UPS planes are making their final take offs of the night from Louisville, packed full with thousands of packages bound for destinations around the world.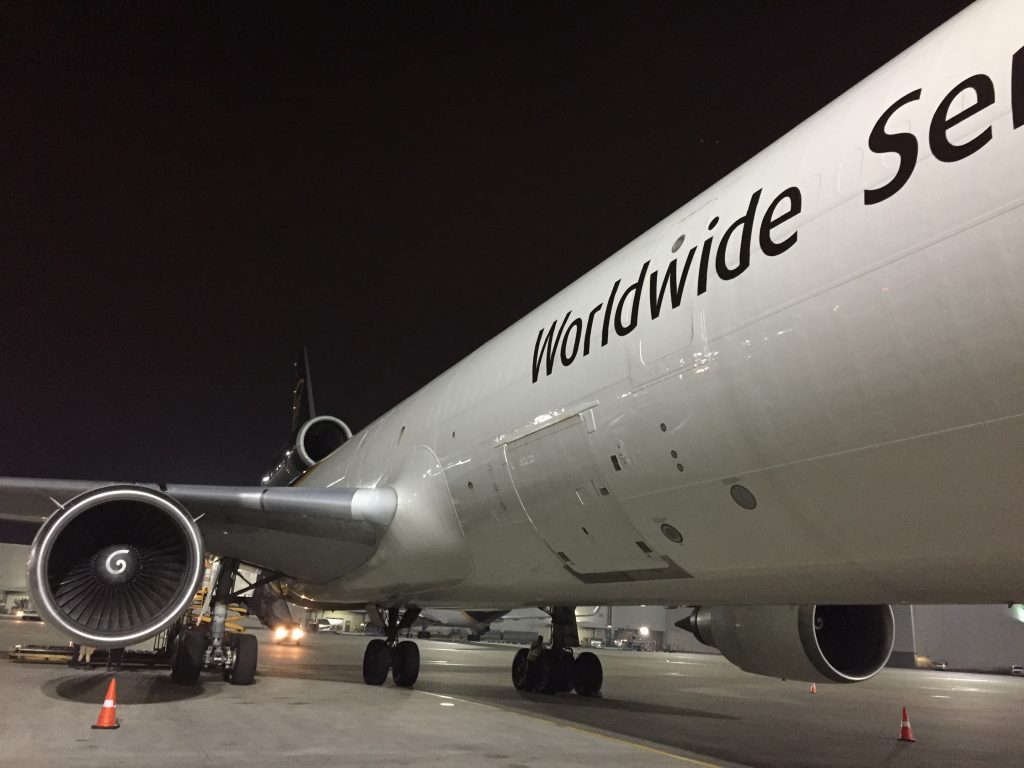 This innovative and intricate process makes it possible to send a gift from California to your best friend across the country for her birthday the very next day. Our cargo carriers have perfected the science of quick and efficient transport, ensuring that every single package is treated with diligence and care, right until the moment it is delivered on your doorstep.

www.shipwatchers.com - 24/7 Support including Chat