By Meagan Nichols /
www.bizjournals.com
 / December 27th, 2017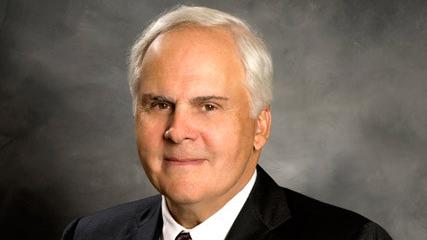 The largest Memphis-based public company has officially thanked Washington for the recent tax reform.
FedEx Corp. released a statement Dec. 22, which said:
"We applaud Congress for passage of the Tax Cuts and Jobs Act and thank the president for signing this legislation, which will modernize the U.S. tax code and increase America's competitiveness. FedEx has long supported tax reform efforts which offer pro-growth, pro-business solutions that will power the economy, increase business investment and expand job opportunities."
FedEx and Fred Smith, the company's founder, chairman and CEO, have remained vocal on tax reform — especially over the past year.
In June, Bloomberg reported Smith had pushed an alternative tax plan. When asked about those efforts, FedEx provided a statement to the Memphis Business Journal from Robert Brown, corporate vice president of Tax for FedEx Corp., that said, "We are actively discussing various tax reform alternatives with key stakeholders to fix our broken tax code with a focus on growing GDP and investment for the country."
Smith then joined forces with David Abney, chairman and CEO of Atlanta-based UPS to author an August op-ed in the Wall Street Journal, "Business Rivals Agree on Policy." The piece touched on a variety of topics including the simplification of taxes.
And in November, FedEx "applauded" the U.S. House of Representatives and the Senate Finance Committee for the passage of the tax legislation and encouraged Congress to deliver the final votes.
During FedEx's Dec. 19 second quarter 2018 earnings call — just prior to the official passage of the tax reform — Alan Graf, executive vice president and chief financial officer for FedEx Corp., said any capital acceleration would primarily be allocated for equipment, technology and pension funds and would grow earnings per share.
FedEx has more than 400,000 employees, averages 13 million shipments per business day — except for the peak holiday shipping season — and connects more than 220 countries and territories. In fiscal 2017, FedEx reported $60.3 billion in annual revenue. 

www.shipwatchers.com - 24/7 Support including Chat
Small Parcel Negotiation and Audit Consultants